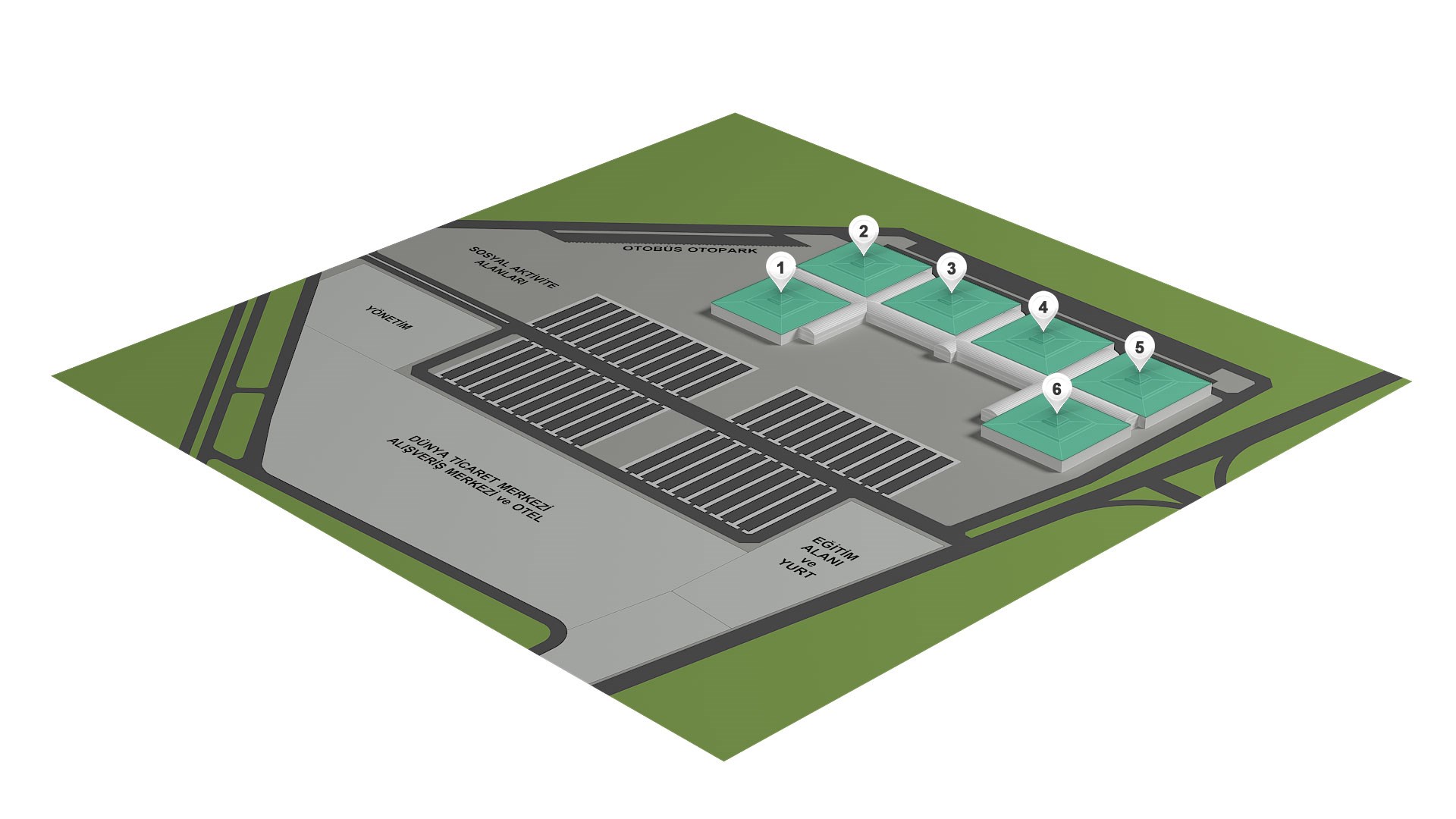 Having opened its doors in May 2003, Konya Chamber Of Commerce - Tüyap Konya International Fair Center has since been hosting various fairs at Konya, Turkey's "grain silo". With its advanced quality of service, the center plays an important role in the fair organization sector in a land, blended with Rumi's plea for unity, tolerance and hospitality.
The center has 66,000 sqm indoor and 20,000 sqm outdoor fair area. With its multi-purpose meeting rooms and seminar halls, its technical infrastructure equipment, cafeterias and restaurants, it offers an ideal working environment. Visitors and exhibitors can also enjoy transportation, cleaning, courier and secretarial services of the center.
Konya Chamber of Commerce is one of the institutions that Tüyap Konya International Fair Center cooperates with in Konya, a city developing fast in all aspects. Being the most essential place for city's commerce life the center provides a platform for a wide range of sectors under one roof, including industry, trade, agriculture, metal processing, construction, decoration, food and dairy.
EXHIBITION AREA OF 86,000 sqm with 66,000 sqm INDOOR and 20,000 sqm OUTDOOR SPACE OFFERS A WIDE RANGE OF SERVICES and FACILITIES AT INTERNATIONAL STANDARDS
6 exhibition halls with 66,000 sqm indoor and 20,000 sqm outdoor exhibition space

Technical infrastructure (Pneumatic system, water disposal and treatment, 6,400 kvA/h electricity supply and distribution)

Car park with a capacity of 6,000 vehicles

3 multi-purpose meeting rooms with up to 800 people capacity

VIP and Administrative rooms

Broadband wireless internet connection, telephone and fax

Secretarial services in English and Turkish

Tourism and travel information service

Private security and access control system

Free shuttle service from various points
LOCATION RENTALS
With its advanced infrastructure systems and perfect service concept, Tüyap offers flexible solutions for a wide range of event type
Especially for:
Fair organizations
Congresses, conferences, seminars
Meetings
Product launches
Commercial films/series/film production
All kinds of special events
For all location rental requests, please write to tuyapkonya@tuyap.com.tr